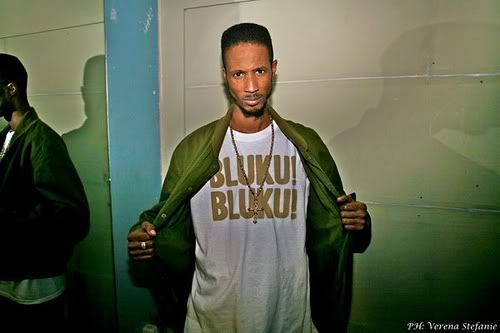 I've officially been listening to this song non-stop for the last 10 hrs or so...
Bluku... Bluku...!!! from D Double E's newest EP out on Dizzee Rascals
-Dirtee Stank Records...
The
Bluku Bluku EP
which was released last month has been on heavy rotation for me the past few weeks... Max Echo dropped tracks from it on one of the previous
First City Mob
podcasts, and this song in particular, has been stuck in my head ever since... With S-X on production (who also produced the classic -
Woo Riddim
) this track is a definite banger. Bluku... Bluku also features lyrics by the don himself, Dizzee Rascal, whose verse shines..
"when I release the beats.. I dont care... roll bare chest... no Jesus piece..."
this is a pure hype track at its best.. be careful listening to this on the subway you might wild-out and punch someone in the face...
this might be my summer anthem...
you can cop the Bluku Bluku E.P.
here
why is this not on nyc radio station's playlists... dont u get tired of all that sugar pop sh*t all the time...?? jeez
can't you hear M.O.P. on a remix... know what I'm saying? oh and by the way the vid is supposed to look like that