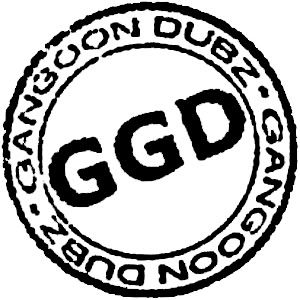 Yea you know I couldn't slip up and sleep on this one... and wasn't it just last week I mentioned that the Gangoonz crew really know how to treat their fans... so now you know I wasn't bullsh*tn... I've said it before and I'll say it again.. these guys are def on their grind... This time its Hizzleguy coming through with the latest and last of the Goonstep series... you should def make it a point to download all three Goonstep releases as they won't be up on their soundcloud for too much longer.
Make no mistake, there's no shortage of fire on this release. and clockin in at an impressive 15... yes 15 tracks, I have to wonder if he ever gets a chance to leave the studio.. and that doesn't take into account the releases he has coming out throughout the year on other labels. I'm thoroughly impressed with Goonstep 3. - it could have easily been released as 3 separate ep's. but you won't get any complaints from me... I've downloaded them all so far... two of my absolute favorites on there are "
Danger Chamber
" and "
Hit it Raw
"... One track that I was looking for on this release that I didn't see though was a track called "The Massive".. you can barely find it on the net.. so far its only on the Gangoon Dubz
GetDarker Takeover Episode #118
... The first place I heard it was when Lost (HENCH) came to NYC last month and he dropped it, and it blew my head... after a little recon I found it on the Getdarker set... I hope this ones next to get released.. can't tell you how bad I want that track.. Sick!!...
You can download Goonstep Vol 3
here
.
or directly from the soundcloud player below...
Hizzleguy-Goonstep Vol 3 by GangoonDubz