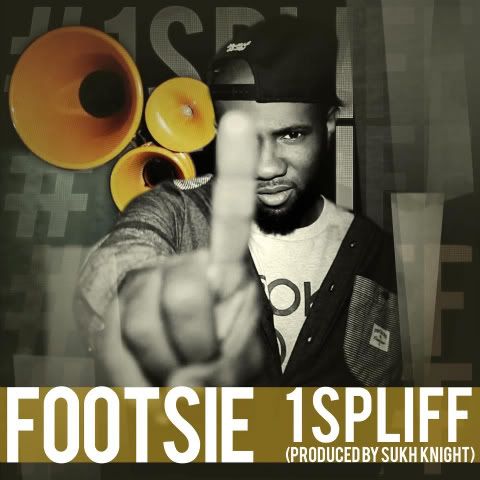 so lets just call today Magic Monday's... just because... nevermind the rain and melting snow out there (if your in nyc)... nothings more nasty than getting on the subway when the snow starts melting. slushy black goo everywhere... walking up the stairs the person in front of you steps in a puddle, and it splashes on your face. someone today had the nerve to wear their crispy white sneakers out in this nonsense... don't know what they were thinking...
anyway... todays a good day... and why you might ask... (hopefully its always a good day).. but todays a good day because we got some fresh beats from the Braindead camp... ei Footsie and DJ Tubby's imprint... the track is called "1 Spliff"... and yes the sample might sound familiar to you, especially if you ever heard the Zomby track (
Spliff Dub
) from a few years back, that made use of that sample...and yes you could go way back to the original.. original - indeed.
This version features Footsie on vocals, and Sukh Knight on production. Glad to see Sukh night on the grind and putting out bangers...
"I'm making Generalz muzik, your just makin a terrible mess"...
Nice lyrics from Footsie on this one... and Sukh Knight makes nice use of the samples... which is driven home by the jagged bassline which powers through the middle... the video features many cameo's... from the Generals camp and others...DJ Tubby, Sukh Knight... to Jammer.. just to name a few..
Big track... you can cop it on
Itunes
,
Juno
.. etc... all your other favorite online beat stores... yea and Big Up Tubby!!