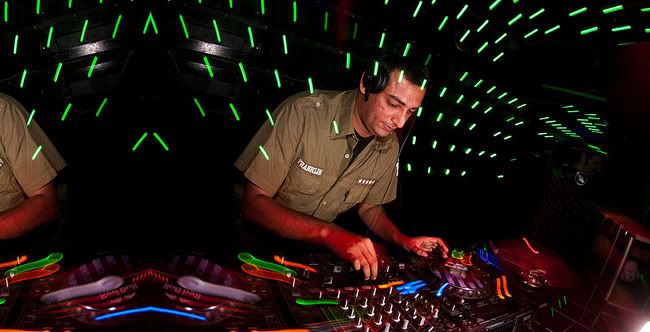 It's Monday..... and a Happy Monday Indeed... tough new Chestplate bizness droppin' today by the one they call Razor Rekta...
Recently signing to Distance's Chestplate imprint earlier this year, The Loko Motiv EP is Razor Rekta's first release on the influential label... and what a debut it is.
The seeming calmness of the intro on the title track "Loko-Motiv" is torn away by deep growling saws, layered over a lovely percussion filled break, which only pauses briefly before diving back in head first into the void. "Development" on the flip, is one of those deep dark tracks that grab you right away, like at the height of a set and the DJ takes it that one step further and you feel like you just might loose your sh*t... thats this track...
Yeah and Big Up to Joe Nice and all the great people at
Reconstrvct
who hosted Rekta in Brooklyn last month... those guys are doing big things - bringing proper talent to the city... Regardless of where you are make sure to check for Rekta when he comes to your town...
you can cop the Loko Motiv EP on vinyl as well as digital at all your fine online stores..
Surus
,
Redeye
,
Boomkat
,
Juno
... etc
EZ