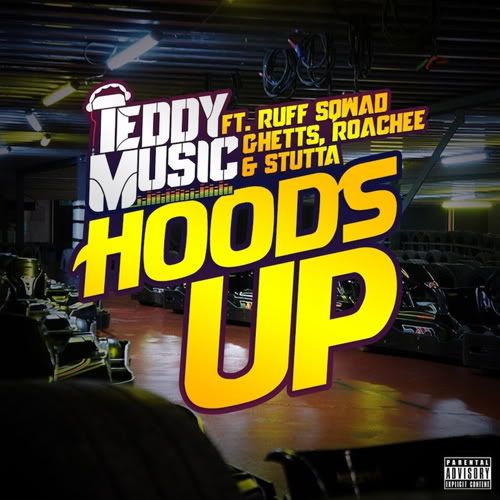 this is a hot track... something ny hip hop heads can get behind (or wherever you are)... even if Dubstep and / or Grime aint your thing... (personally I think it's probably cause you haven't heard the right sh*t in the right way.... that's just me...)
you have your choice of a variety of mc's on this release... from Ruff Sqwad, Ghetts etc.. on one version to... Lil Nasty, Double S, Lady Leshurr on the other... with the very talented Teddy Music on production duties... and with a killer instrumental version thrown in as well... I feel like this is a classic imho...
something about this reminds me of a
Joe Budden
track for some reason... not cause it actually sounds like one.. but just the vibe of it... like some sh*t hot 97 might play on a holiday weekend while your gettin dressed up to go out for the night...
and yeah don't wear your hoodie to the club tho cause you ain't getting in... - depending on where your going of course... (I stubbornly keep learning that the hard way)
all this being said... how can one not see in some ways (for "some" of the lyrics in the song) something like this possibly perpetuating a negative stereotype of youths
(current climate the way it is)
...
and for the record... I am absolutely not trying to be a judge or jury as to whether this is good or bad for society... I think this track is dope for many reasons... but something to think about is whether the image of what is pushed out there (visually or otherwise) is the same one that comes back to stereotype the youth... should it be considered strictly entertainment or a barometer on society or both... it's a fine line to walk...
and before you send me nasty emails know that I absolutely don't think anyone should be judged by skin color, clothing, gender or what have you... I have been judged myself... - daily
alright... enough chatter... more beats!!! just something to think about
as always... you can cop this track at all your local ; ) online stores such as
Juno
,
Itunes UK-only :(
someone fix this please
Boomkat