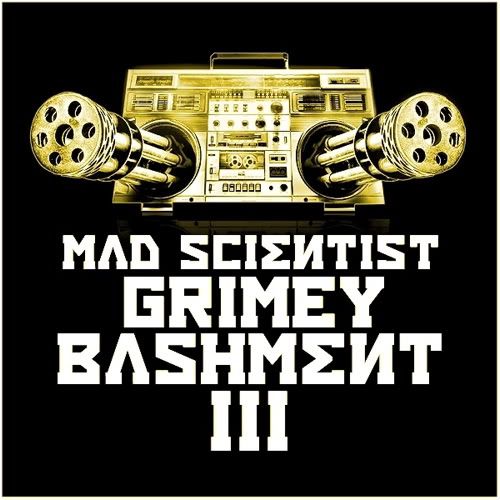 So it's official!!! ... June 18th = GRIMEY BASHMENT DAY... so without further ado... GB3 starts now...
---Mad Scientist unleashes Grimey Bashment III on First City Records - the highly anticipated final chapter in his Grimey Bashment series. With GB3, Mad delivers eight of his hardest riddims to date, providing enough heat to make any sound bwoy spit fire.
Grimey Bashment III sits firmly within the trilogy providing production styles and tempos that any MC would grapple for.
One of the main goals of the Grimey Bashment series has been to reaffirm the connection that exists between Grime and the Bashment / Dancehall genre, and I believe this series has more than achieved its goal...
You can cop Grimey Bashment III in all good online outlets: Itunes, First City's Bandcamp page and many more... Look out for special vocal versions and remixes in the near future... ---
In addition Max Echo and Bookz will be on the decks at
Konkrete Jungle
tonight... so you know we'll be droppin heat from the E.P.
Be sure to join us at
The Cove
in Brooklyn... 10pm
Ez