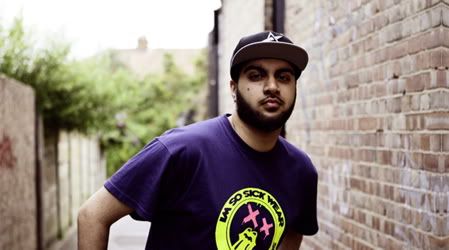 A definite gem for all the Grime & Dubstep heads who like a bit of both in their mix.. This is a very HYPE set... so be careful and control the urge to punch anyone in the face while rockin this... all jokes aside this is a truly dope set... Personally speaking I love hearing both Grime and Dubstep in a mix, because thats how I was originally introduced to both genres, by way of DJ's like Tubby (Newham Genz) and Plastician... so to me it will always go hand in hand.
This mix features Faze Miyake on the decks and Merky Ace on mic control. If you've been listening to any of our
First City Mob
podcasts you know how much we like what Faze Miyake is doing, and I know I've definitely dropped some Merky Ace vocals in a
FCM
mix fairly recently...
There's some real... real banger's in the mix... probably too many to single out... but there is one lol... that I've had to rewind a ridiculous amount of times... it comes in at 14:55 right after the Rude Kid beat... sick... I'll send someone a Dontsleep tee if they can tell what the hip hop sample is in that beat... I think we got some large(s) left... will have to check tho :) ...make sure you download this mix before they take it down... you can listen or download it by clicking the
Rinse FM logo...
below