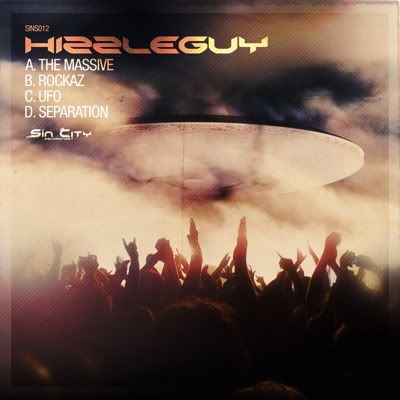 winding things down for 2012 here at Dontsleep... and although this year has definitely brought it's share of challenges there were lots of wonderful moments in between... hope you and yours have a wonderful holiday season!!!
although this probably won't be my last post of the year ;) this is for sure one that I've been waiting for, and it got released when I f**kin' blinked sometime in November... dammit... I still remember the first track off this release, when I saw Lost over a year ago at a Reconstrvct party... track is still one of my favz... Referring to a track called "The Massive" by
Hizzleguy
which came out on
Sin City Records
last month. The EP, simply titled Hizzleguy EP, features 4 club smashing cuts.. all of which hit the right spot, track for track imo... Hatcha and N-Type of Sin City never disappoint on releases... top notch beatz... Hizzleguy EP is at all good digital shops....
Juno
,
Boomkat
,
Digital-Tunes
,
Beatport
etc...
also if your in NYC January 19th N-Type will be at Public Assembly for Profound Audio's Release Party... more on that soon. very nice line-up. You'll want to come thru for that one...for sure...